Course description
In this video, you will learn how crowdfunding can assist you in raising the funds to develop, protect & launch your product idea from the most knowledgable Go-To Experts in the industry!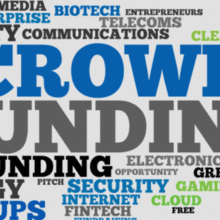 Haley Taylor (Kickstarter), Tracy Powell (Blue Fund) & Kate Drane (Indegogo)
Haley Taylor is the Manager of Development & Communications at Accion Chicago, a nonprofit that provides customized capital solutions and one-on-one coaching to underserved entrepreneurs in Illinois and Northwest Indiana. Haley manages the Seed Chicago program, a coaching program for crowdfunders in Chicago. She provides technical assistance and coaching to entrepreneurs and community organizations looking to crowdfund on Kickstarter. This program began in 2013 in partnership with World Business Chicago and the City of Chicago. She graduated from Kansas State University with a Bachelor of Arts in both Anthropology and Spanish.
Tracy Powell, Investor & Co-Founder of the Blue Fund which is a crowdfunding platform who's purpose is to fund businesses and organizations in underserved communities. Tracy's professional experience includes working for investment firms such as Merrill lynch, First National Bank of Chicago and American Express. Tracy served on the first City of Chicago Empowerment Zone Coordinating Committee appointed by Mayor Richard M Daley. In this role, he was responsible for the awarding of $100 million in Economic grants to inner city groups and organizations. Tracy's career commitment today is building and improving underserved communities on the south side and west sides of Chicago such as Washington Park, Bronzeville, Kenwood Oakland and Woodlawn.
Kate Drane is Indiegogo's Senior Director of Midwest Outreach. She has led hundreds of companies, including Misfit Wearables, Jolla and Canonical, to secure funding on Indiegogo. In addition to working at Indiegogo, Kate is the co-founder and CMO of The Can Van, the world's first mobile beer canning service made to bring reasonably priced and environmentally friendly packaging options to California breweries. She met her co-founders while attending Presidio Graduate School, where she received her MBA in Sustainable Management. Kate frequently speaks at events around the world including Engadget Expand, CES and TEDx.
Course Curriculum
Crowdfunding Strategies For Funding Your Product